Jan 2023 - "Can't even begin to express how great every single person at this establishment was. Just bought a used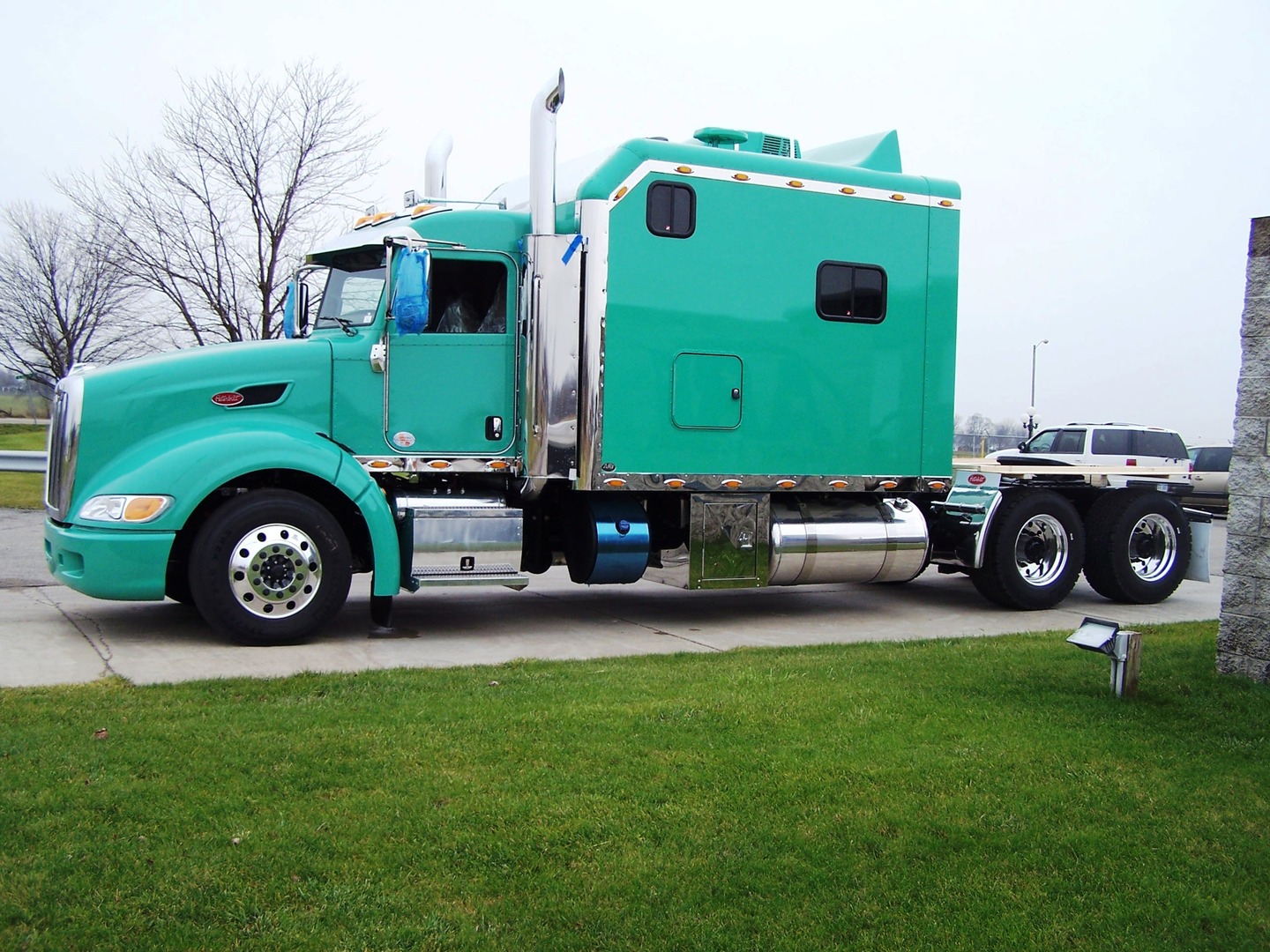 big bunk and took the ride out to have a bunch of work done. They started work the second they opened on the day of my appointment and knocked everything out in an extremely reasonable time. They went above and beyond to make sure I had a ride to my hotel and knew where everything was for my stay. Happy to be part of the ARI family and look forward to working with them again."
Sept 2022 - "ARI has the best customer service. I haven't had to call them much but when I do they walk me through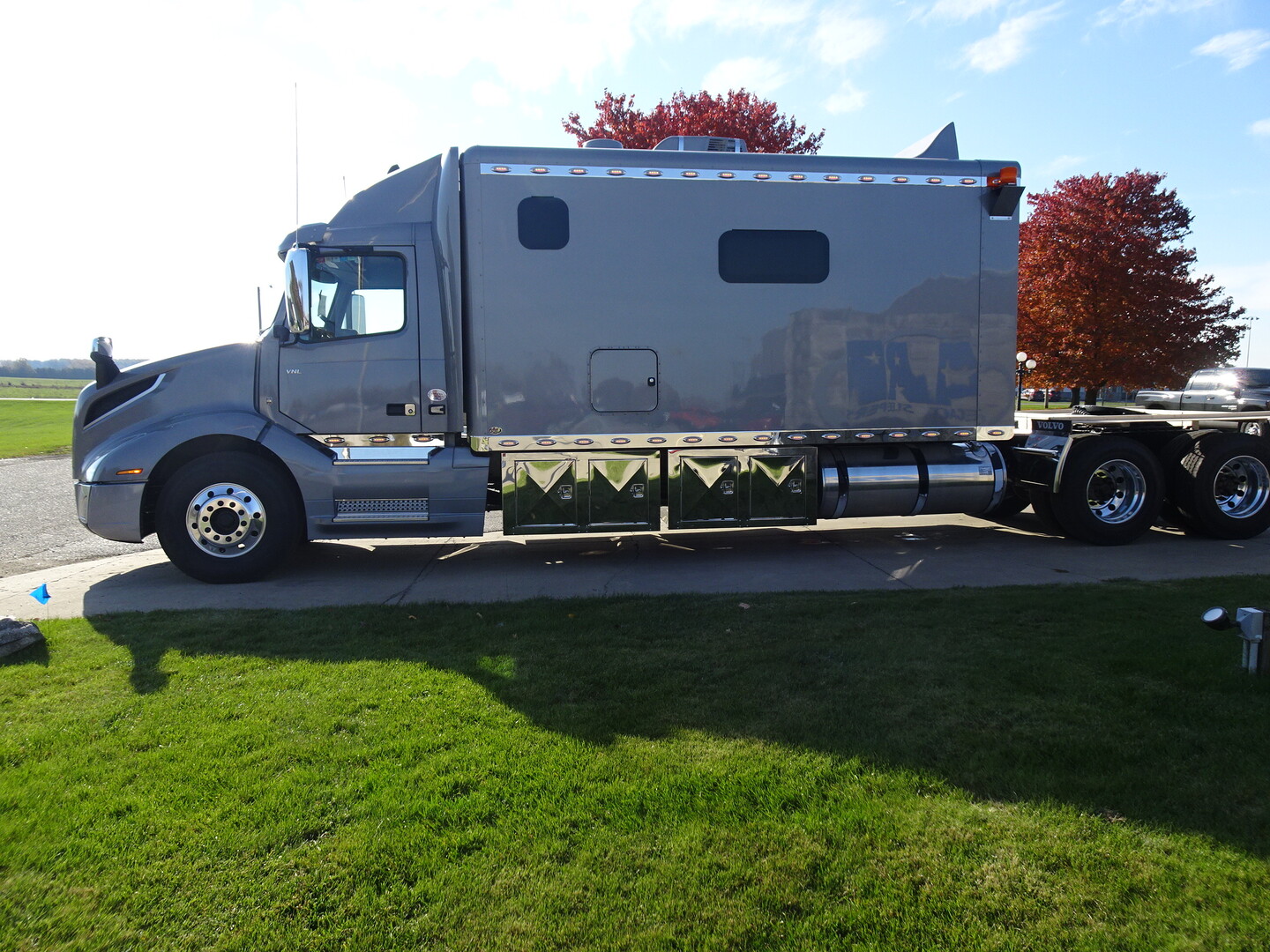 whatever troubleshooting needs to be done. Carlos is the best! Thank you Sir!"
August 2022 - "I'm sure everyone already knows this but… ARI is the shiznit, we love and look forward to spending a little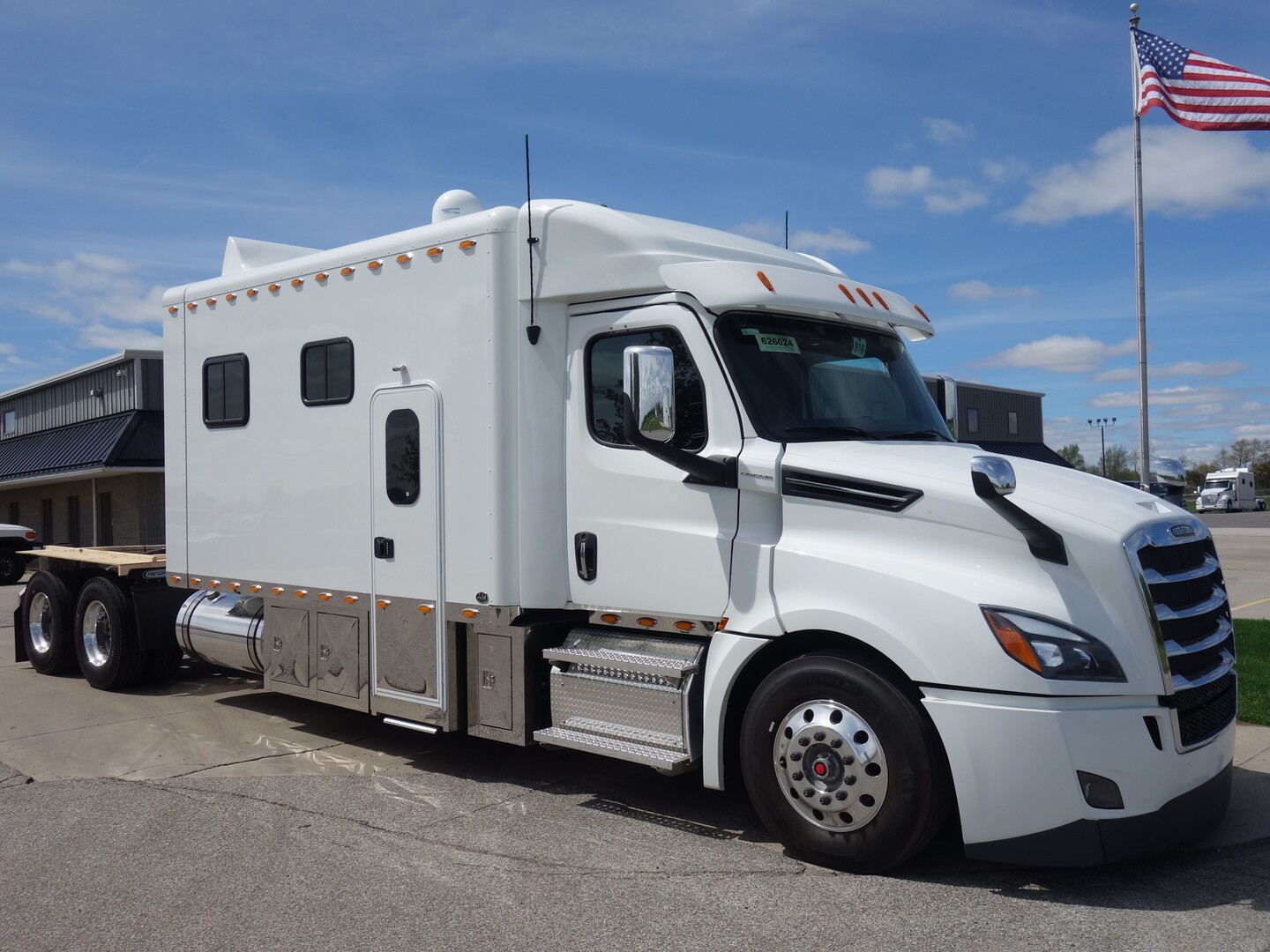 time there every time we get the opportunity. Huge shout out to all the guys and gals in the shop/office for the great attitudes and the service that is second to none. I really can't think of another place anywhere that treat their customers; new, previous, or otherwise the way that they do at ARI. Keep up the great work and keep KICK'N A** y'all."
May 2022 - We wanted to let you that so far the sleeper is more than we expected. We can certainly tell a lot of thought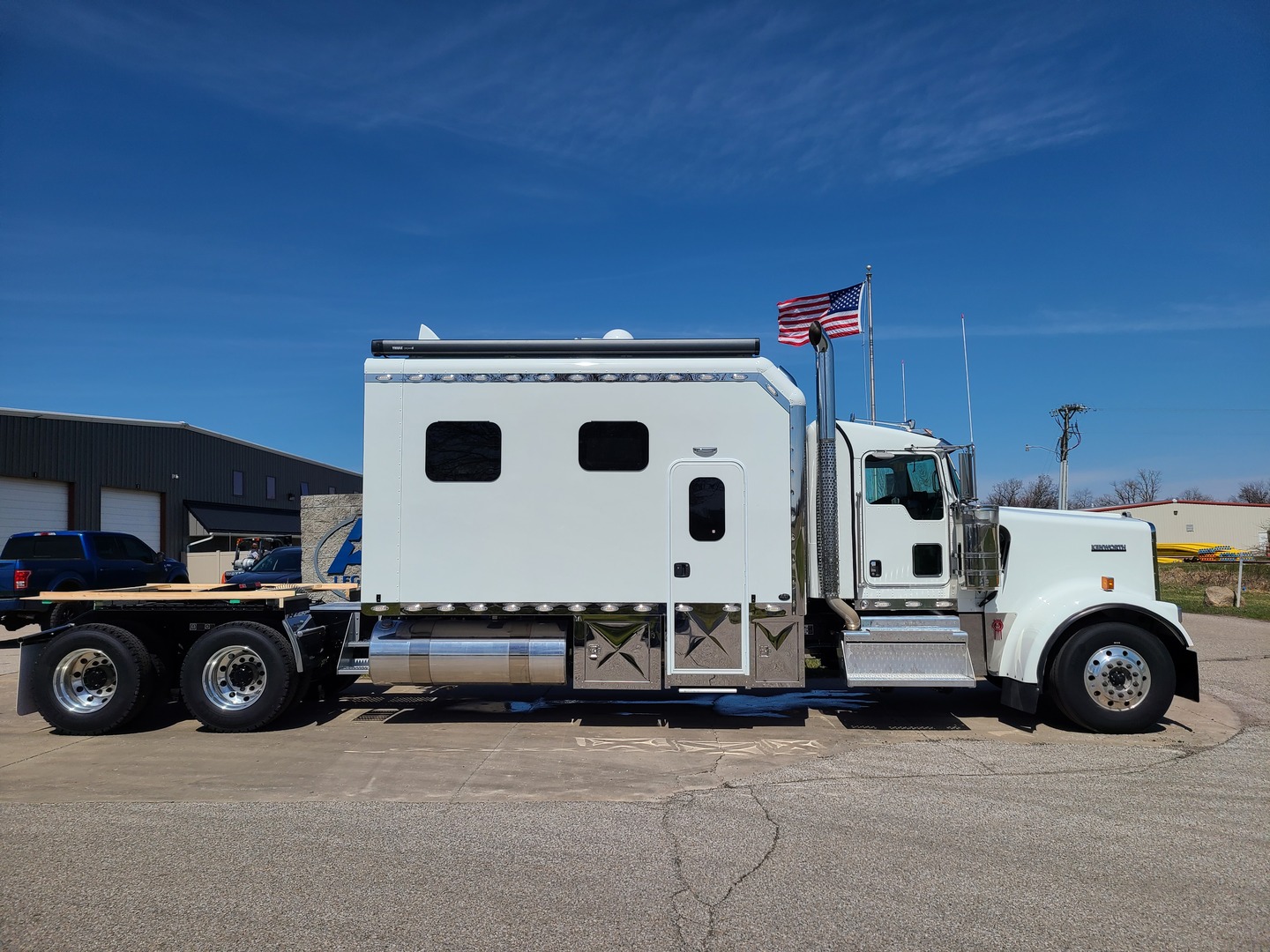 and planning goes into producing these units. We are very pleased so far and you would not believe how many times we have been stopped and asked for a quick tour of the inside and folks taking pictures. Thanks again for all the help in making this vision become our home away from home.
April 2022 - You guys did an awesome job! We are speechless. Truck looks great, we love the viper blue color.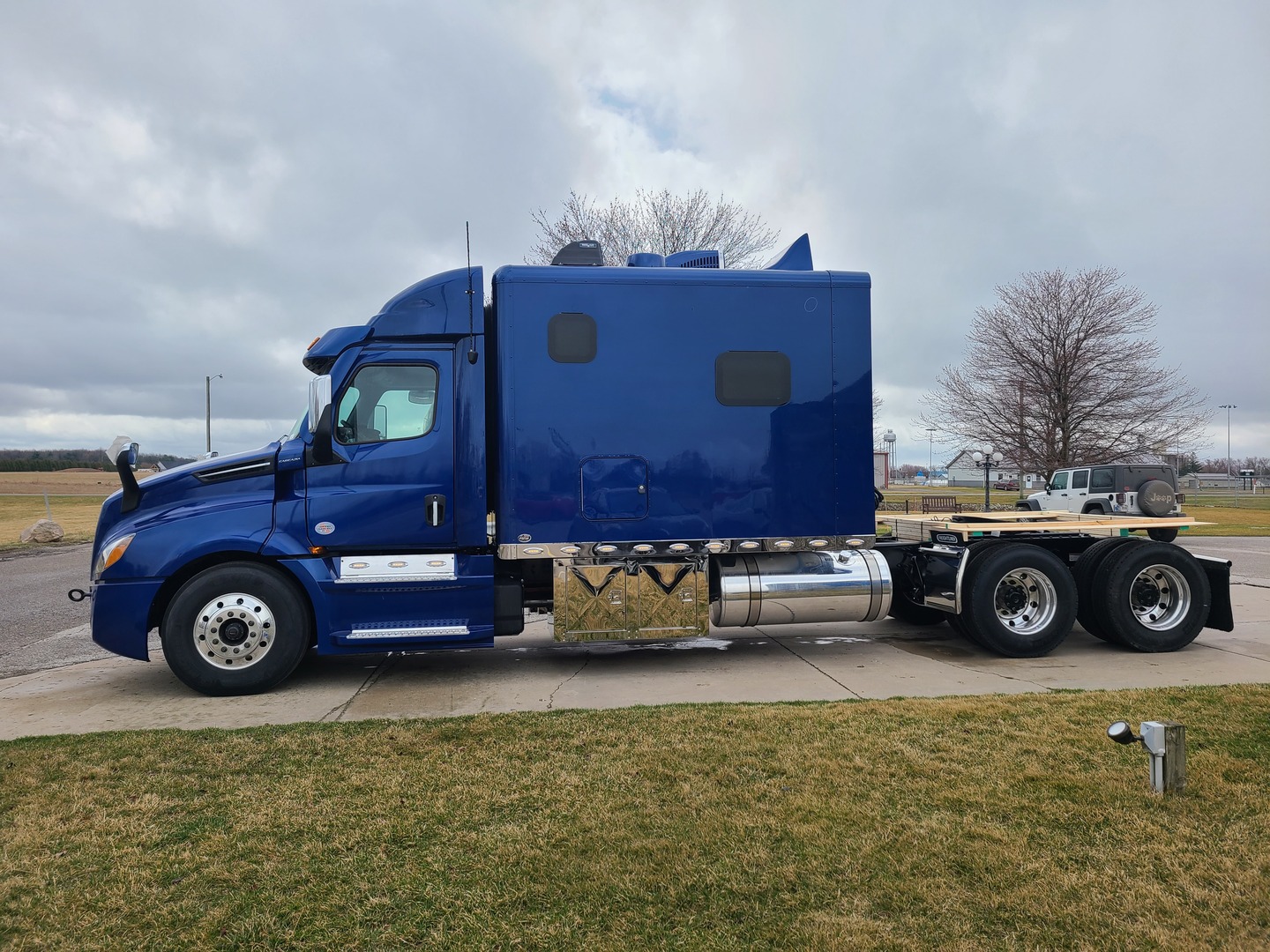 ARI, you guys are the best. Special thanks to the sales team who went above and beyond, answered all of our questions (which were many) and helped walk us through building our very first big bunk sleeper. There is only one company that will ever build our custom sleepers and ARI, you are that company. May God bless you all. Thank you!
March 2022 - If you have to be OTR 24 hours a day, 7 days a week, these trucks are a must! You save money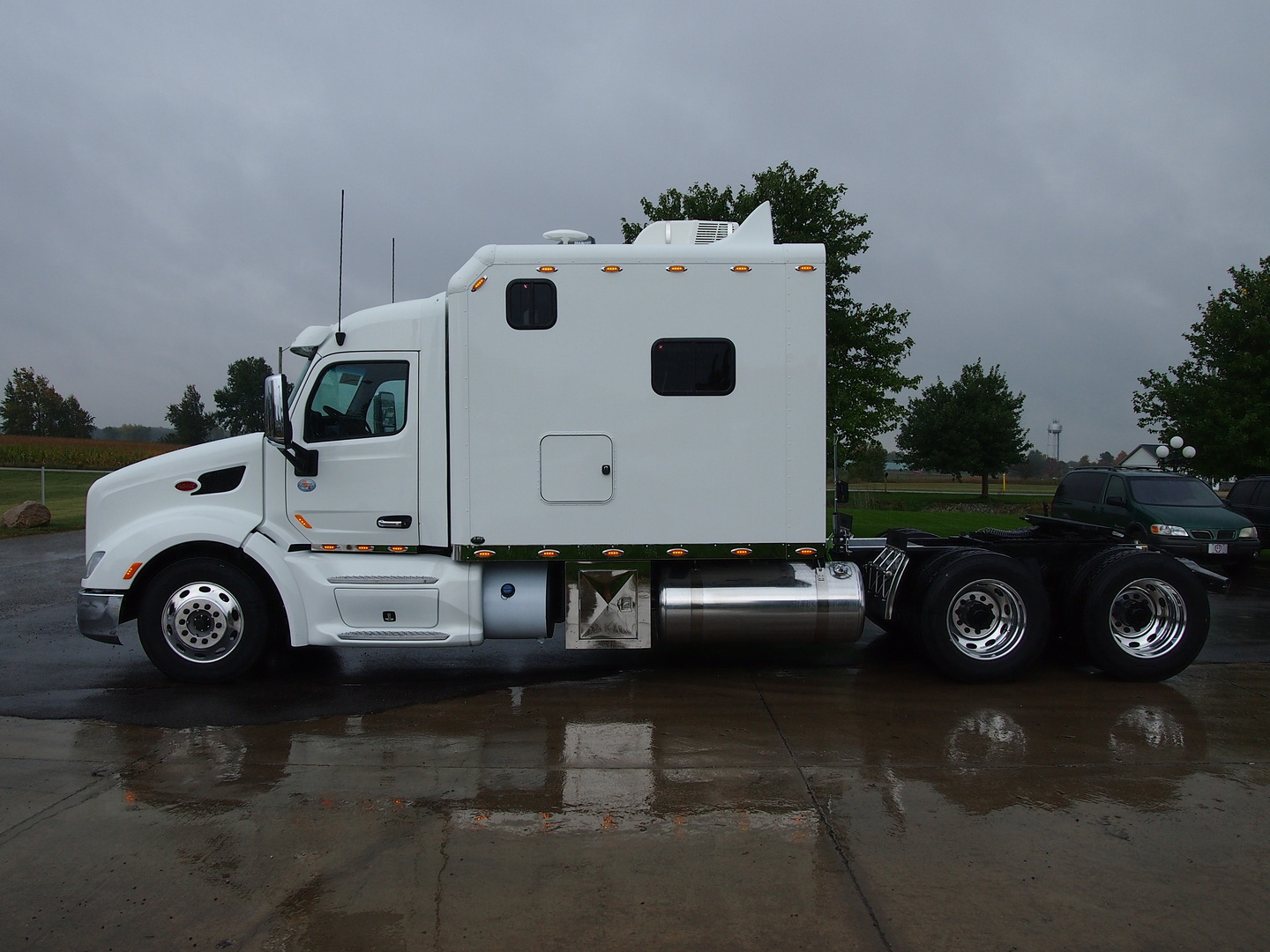 especially on food. You can drive those miles in a much more comfortable trucking lifestyle. The people at ARI are the best!
August 2021 - ARI, hands down, has awesome customer service! And their hospitality is above reproach!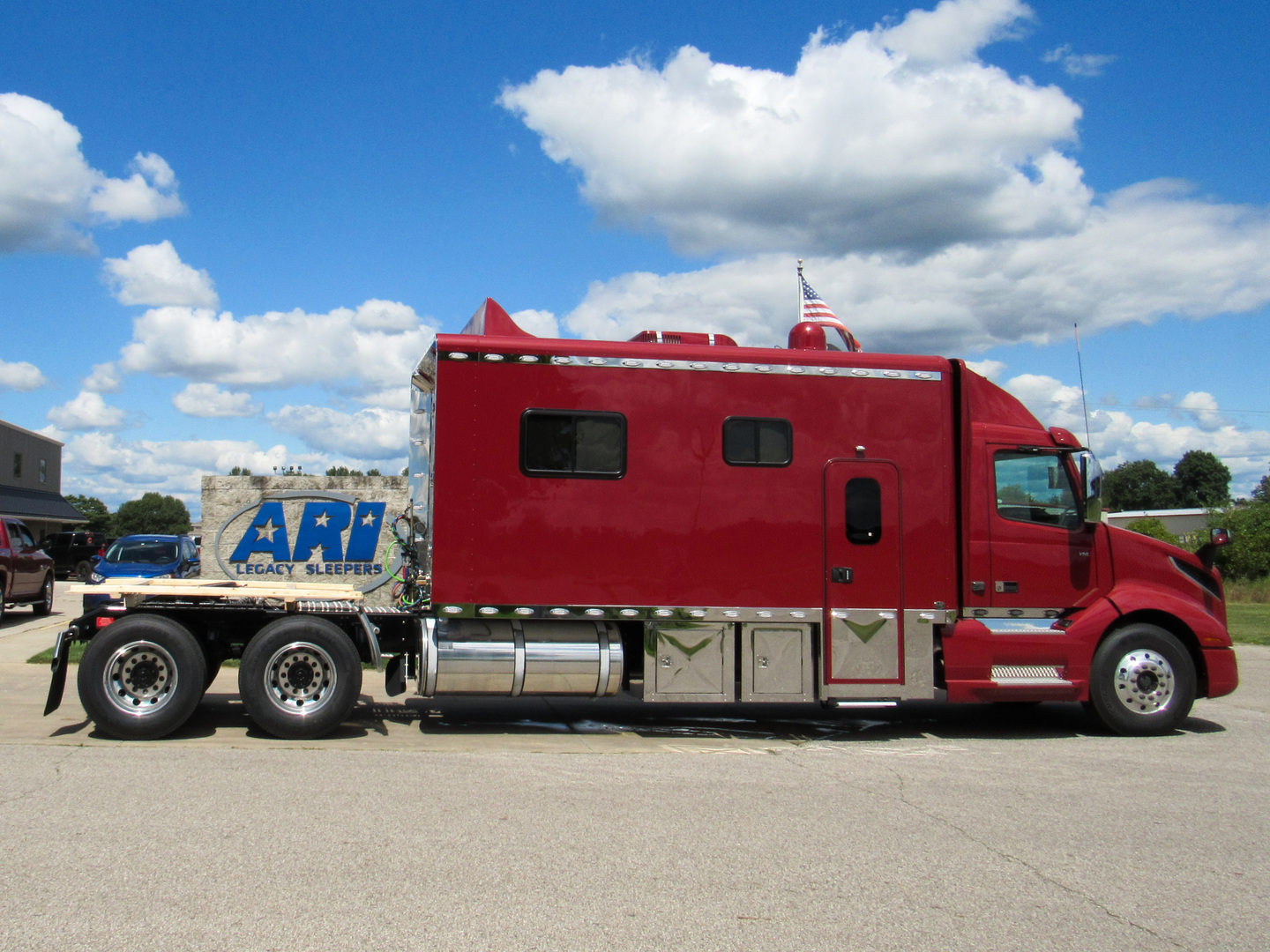 They are a small shop but they make the best quality big bunk on the market, you get what you pay for.
March 2021 - What can you say about ARI? They are fantastic! I made an appointment, they got me into the shop early,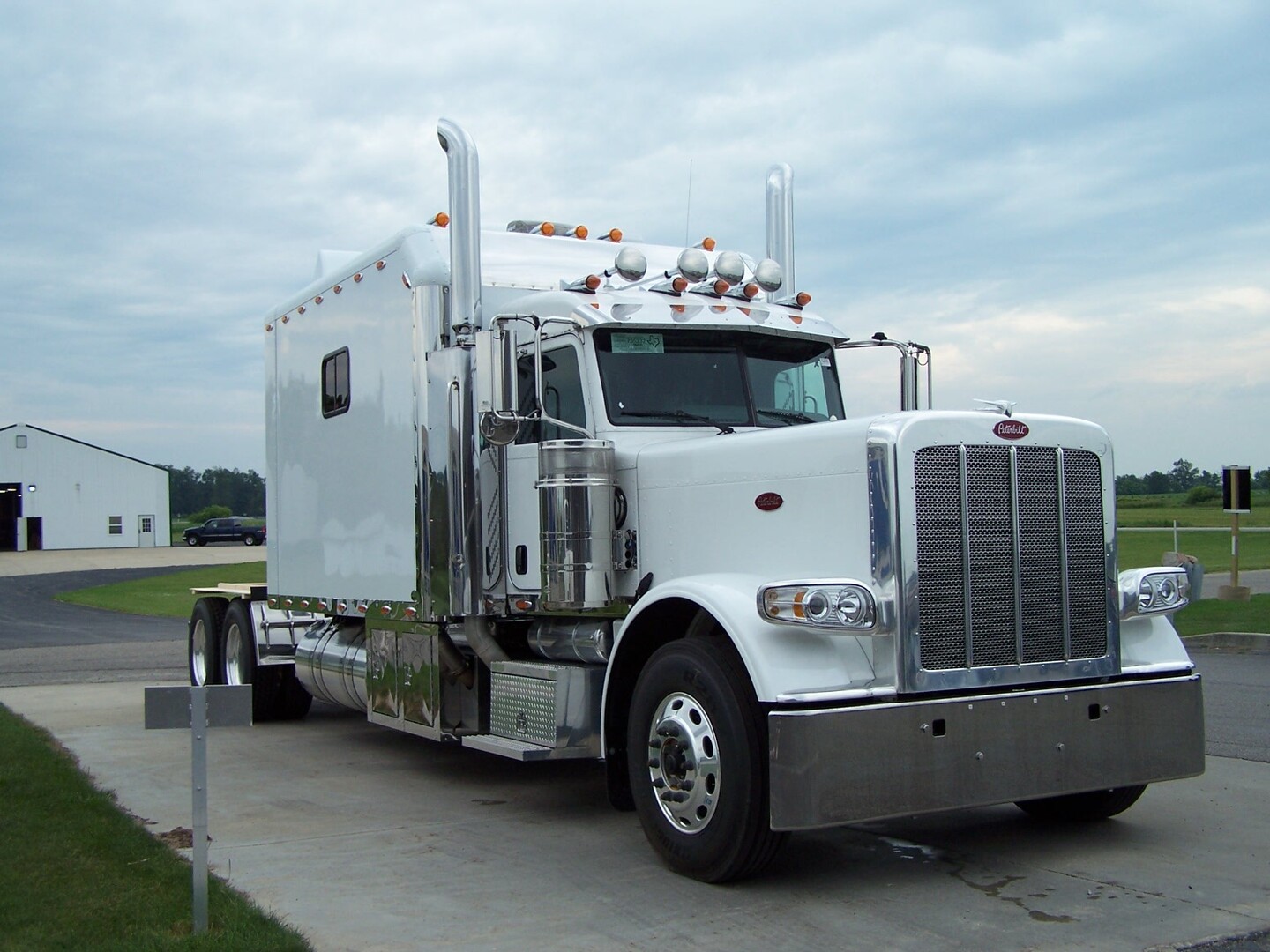 had my issues fixed promptly. They are extremely knowledgeable about every aspect of my truck. A special shout out to Fred in the service dept. for taking the time to share some of his knowledge with me. Thank you, you're the best !
Jun 2020 - Going to an ARI sleeper was the best decision we ever made in the 34 years my wife and I have been trucking.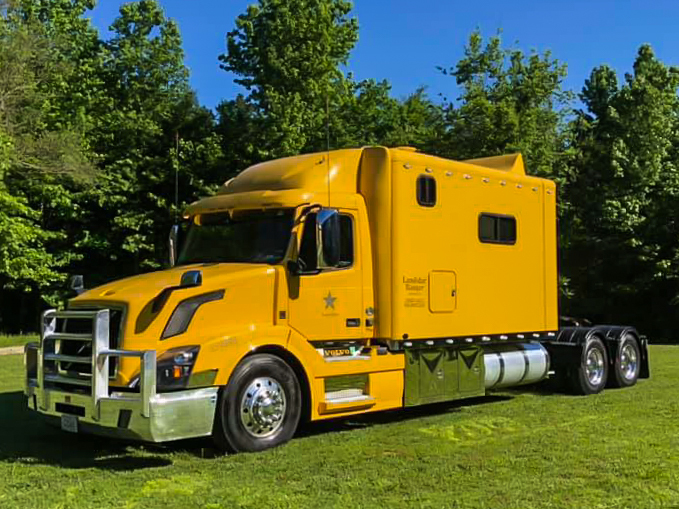 You people are the best! Thanks!
Feb 2020 - The staff are top notch and the product is the standard that others are compared to.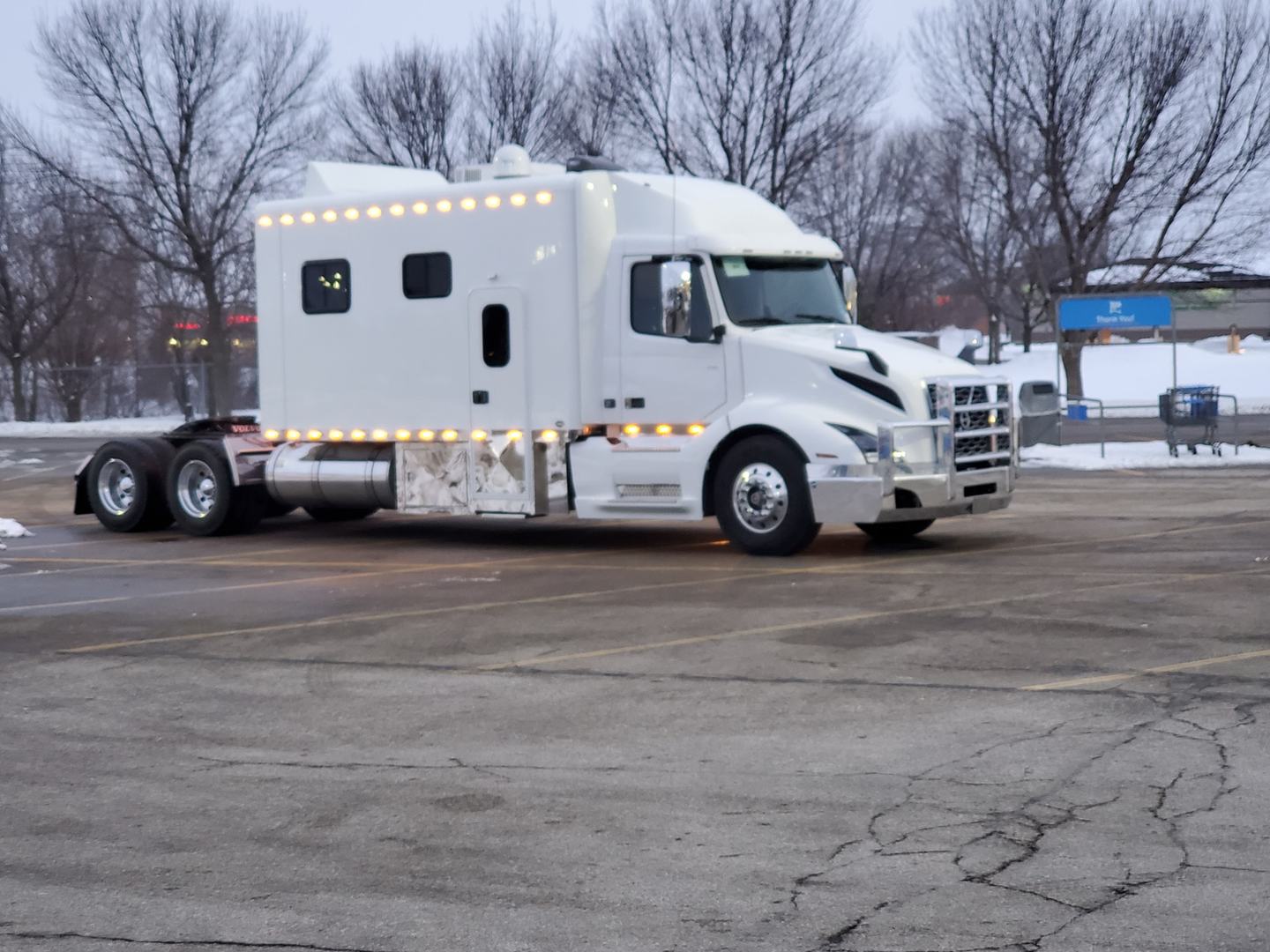 June 2019 - What to say about The ARI Family! Without a doubt this is the best company we have had the pleasure of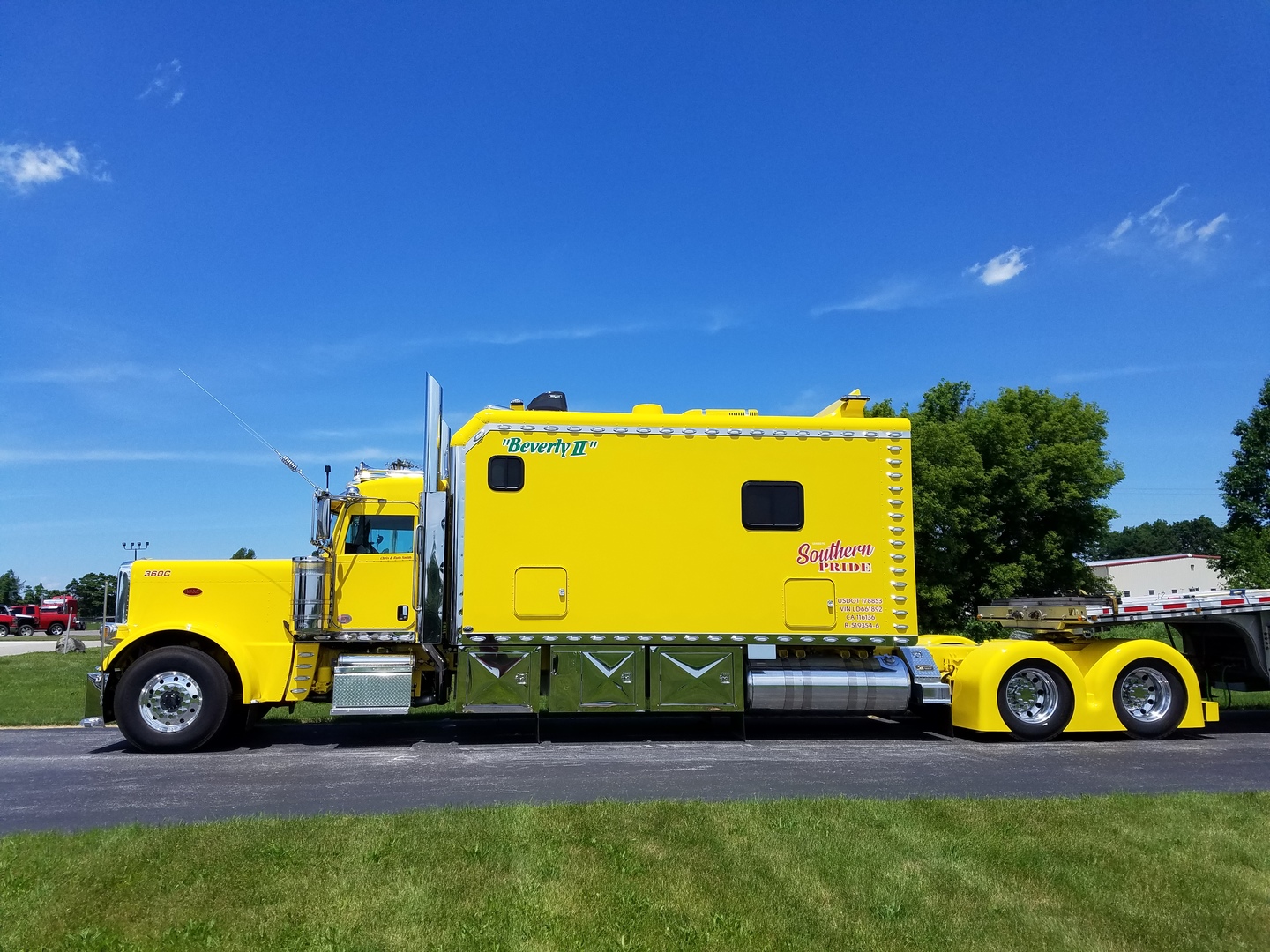 working with. We were so impressed with how they worked with us on our first sleeper, a Legacy ll - we were not even living in the US at the time we started working with them but they took photos and kept us informed every step of the way and it felt like we were there! Three years later we have pulled out all the stops on our 192 custom sleeper and we are not disappointed! Besides getting a great quality product you get outstanding customer service. From the guys and girls in the shop to the team in the office you get the best and although they strive to be perfect they don't shy away from working through any issues you may have. My wife and I will never go anywhere else and believe me I am a tough customer! Thank you ARI, my Wife and I love being part of your family.
March 2019 - I am on my second ARI truck personally and our company DMS Moving has had many over the years.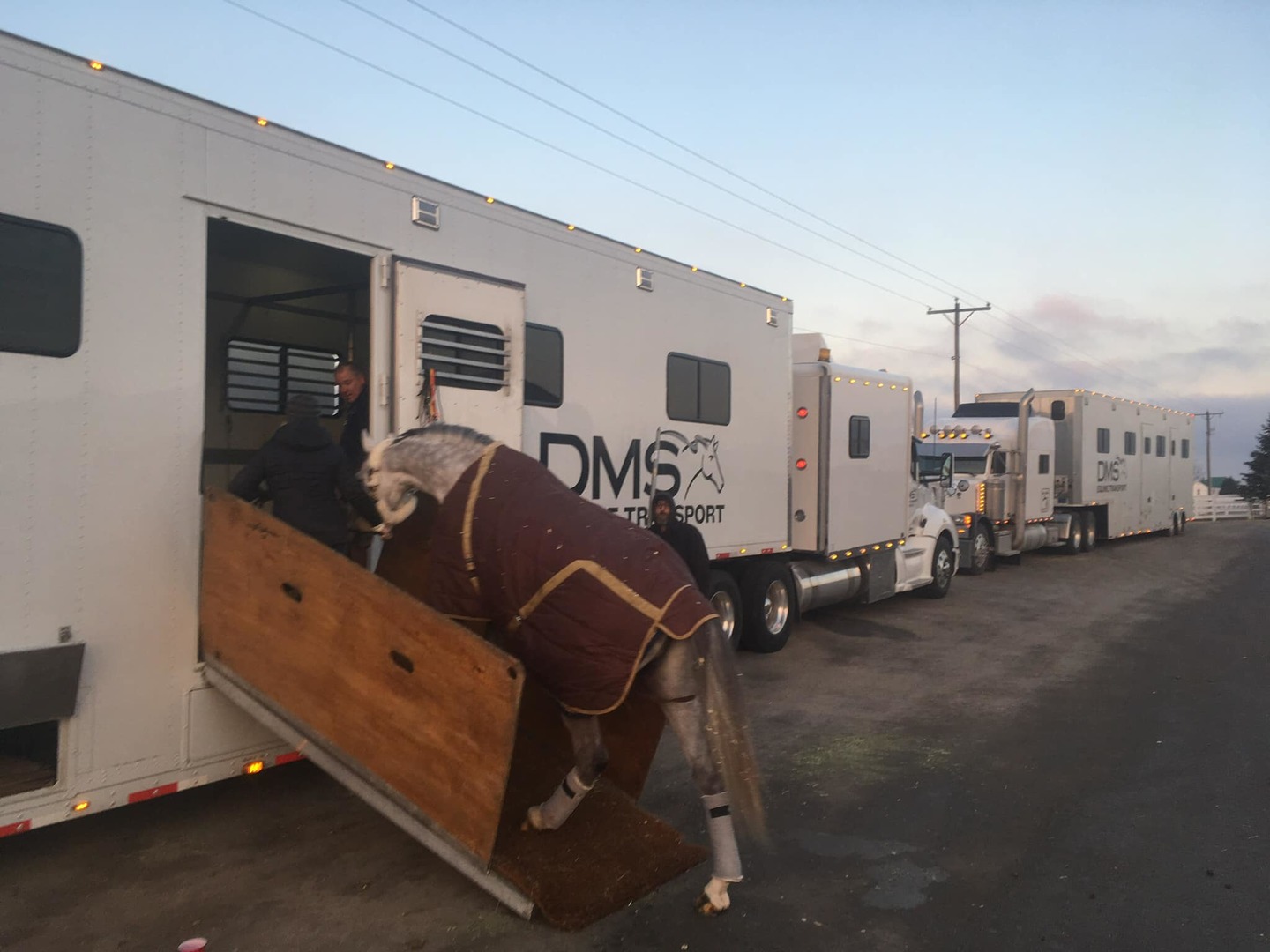 They build a great product, but what really sets them apart is their service and willingness to help over the course of ownership. Would absolutely recommend to anyone thinking of making the jump into a large car!
Nov 2018 - Keith and I want to thank you and your whole production and assembly crew for the beautiful job ya'll did on our sleeper. O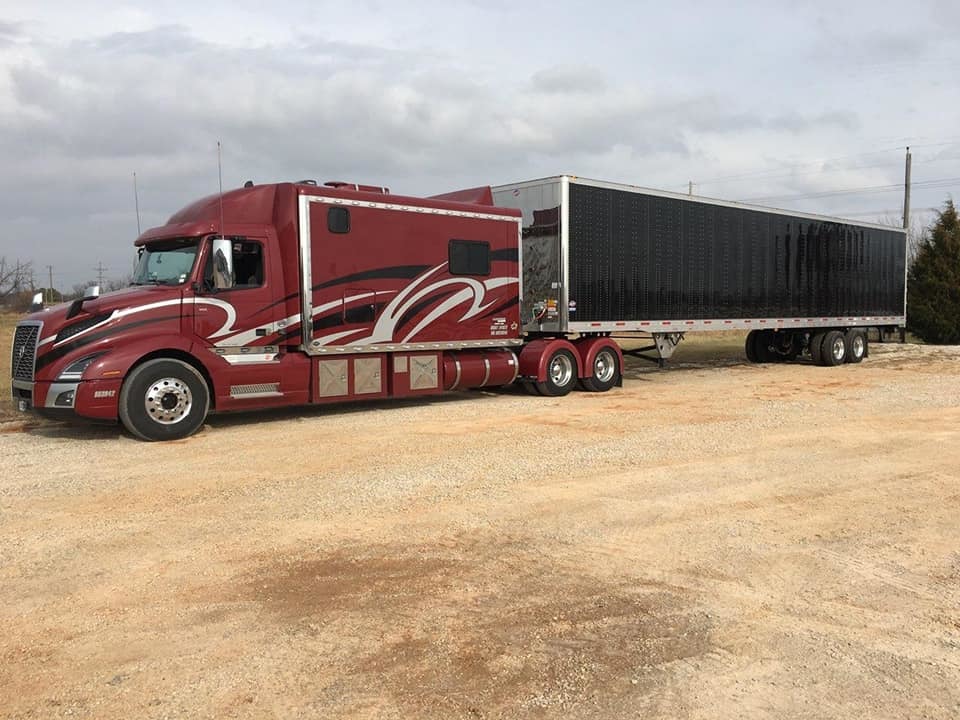 ur cabinets are beautiful beyond words. If this sleeper is as good as our first, you may never see us again...lol. We just didn't want to miss the opportunity to express our thanks. May God bless all of your lives richly.
July 2018 - I had a great experience with everyone that I dealt with; especially Toby (in sales). He was excellent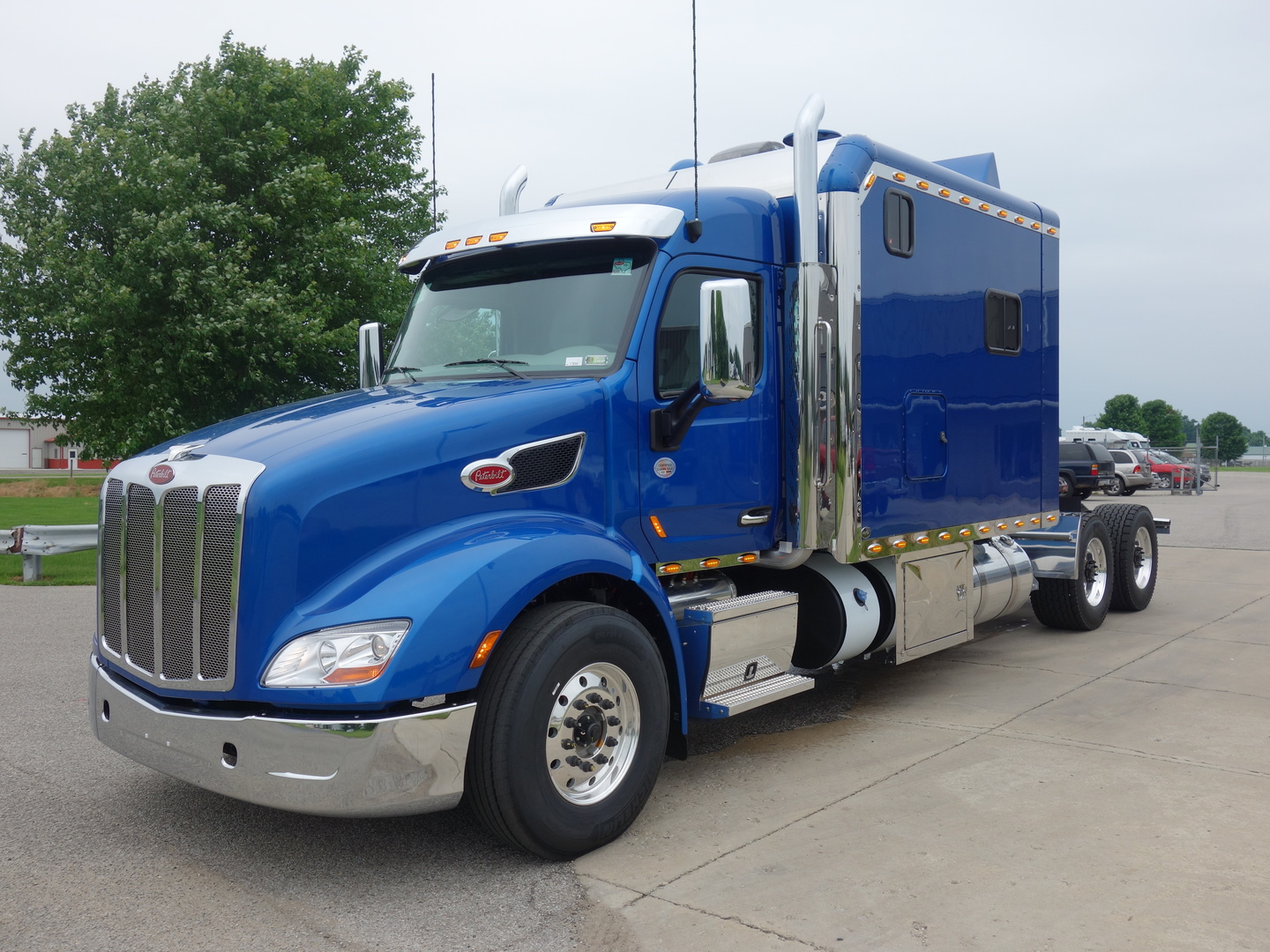 to deal with and very helpful throughout the sleeper build process. I couldn't be happier having chosen ARI for my purchase! Thank you to everyone.
May 2018 - I love the product, the people, and they have the best customer service hands down.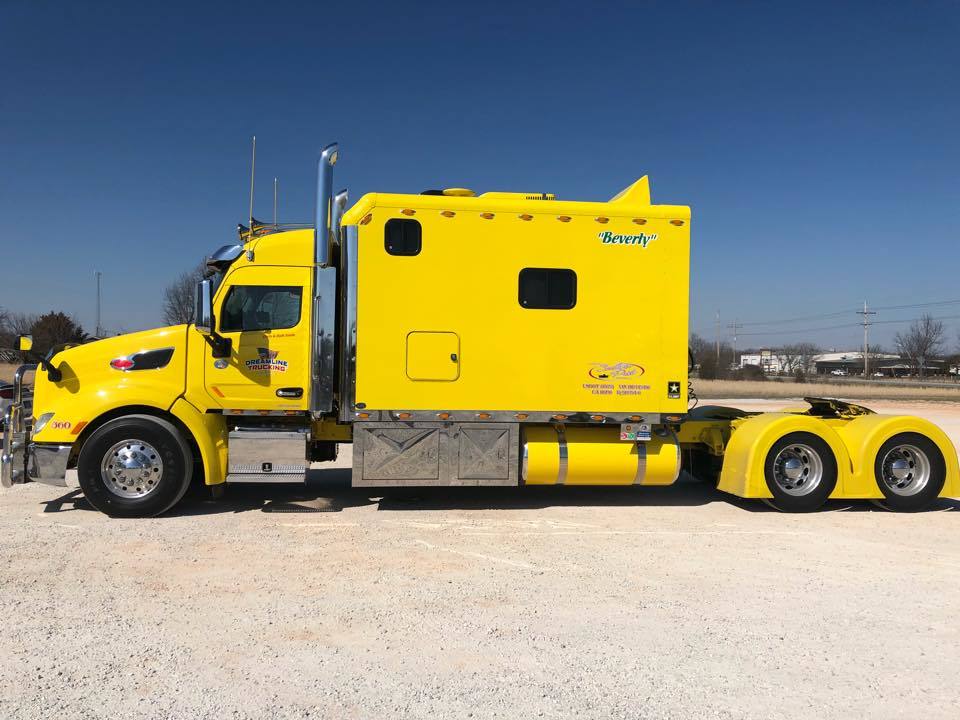 May 2017 - From a repeat customer - "We have sold our 2008 Kenworth with the 132" ARI Sleeper. Thanks for the posting the ad and for the continued support. I know that ARI's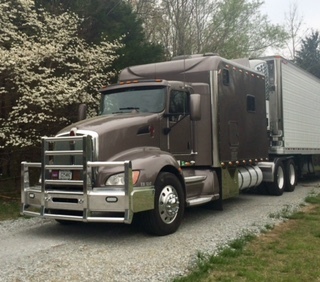 reputation and customer service helped sell our truck. This ended up being the best 'return' on any truck we've ever had."
September 2016 - We are enjoying life again. The first 5 years of our trucking career we called ourselves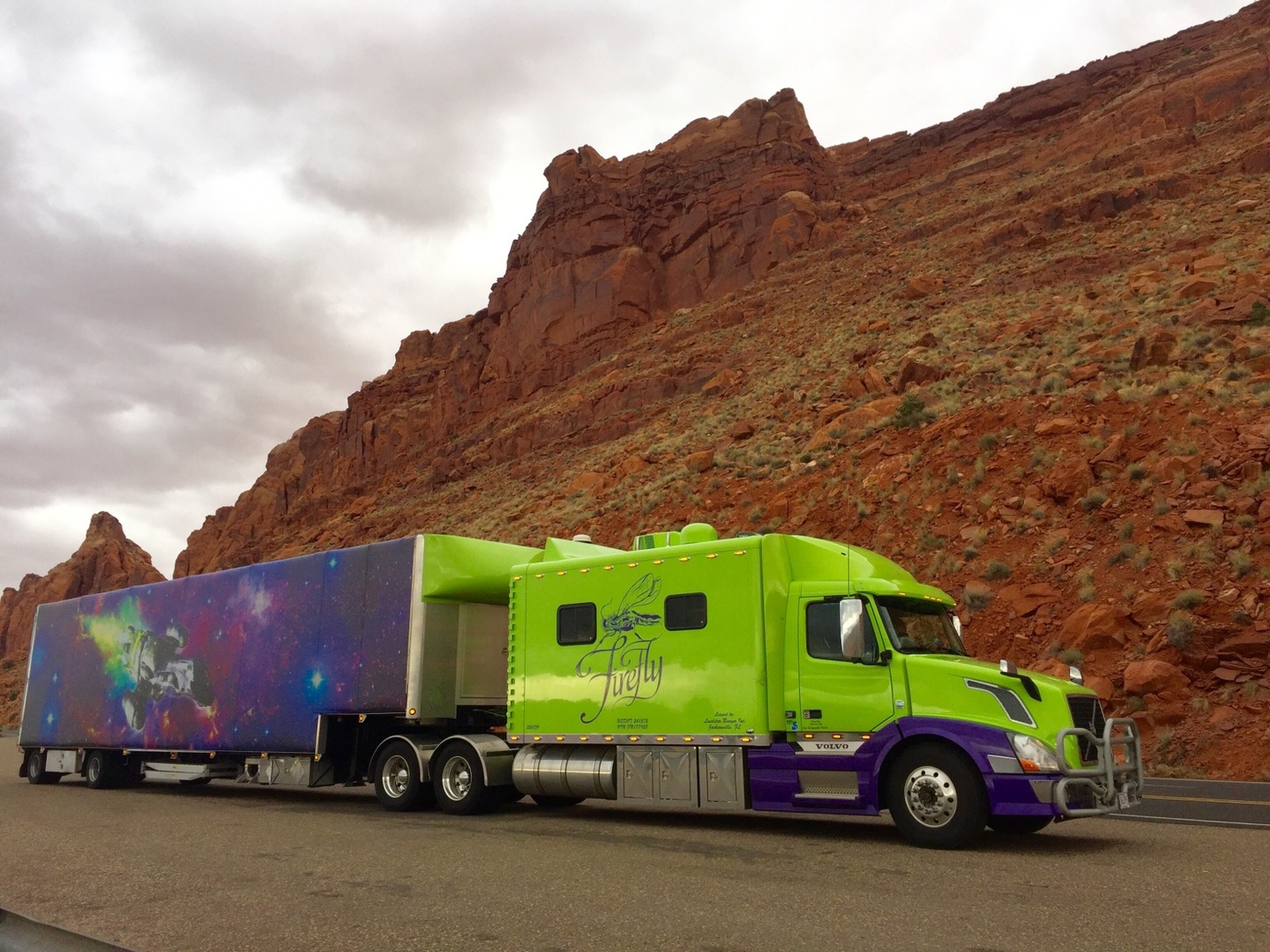 "Professional Tourists." Then the next 20 years it became a grind of a job. All work and no play. Getting our new sleeper took us back to our earlier days. I LOVE the ability to go to the campgrounds. So we aren't stuck at the truck stop, with our main entertainment of going in to eat. We can ride our bike and swim at the campground pool. My husband loves to cook and now we have dinner parties in ours. Or how about the fact that I can sleep next to my husband. Not feet to head like we had to for so many years. It is unbelievable the difference having this much space has made in our lives. Thank you ARI!
August 2016 - I was in a major accident recently and was asleep in the bunk when the accident occurred.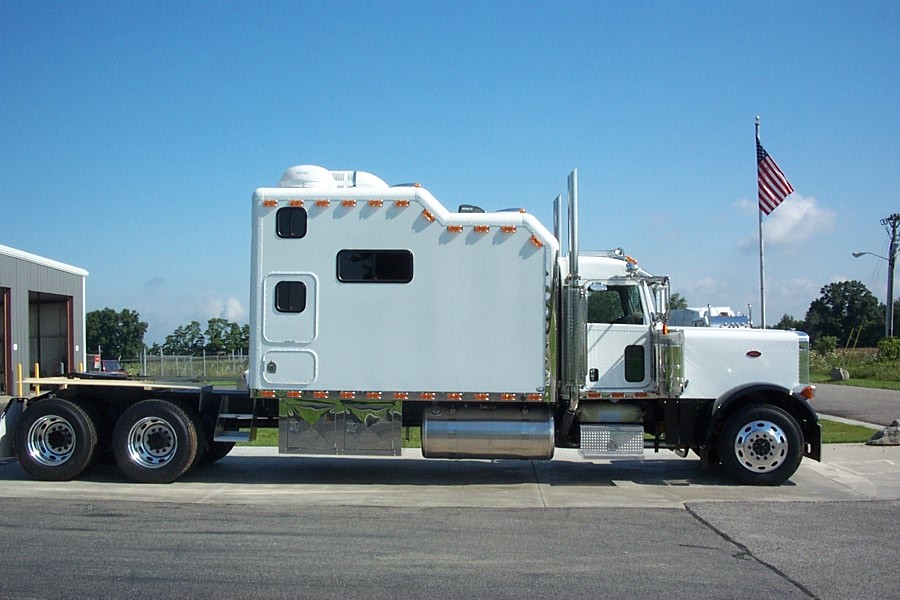 My truck was destroyed, but the sleeper held up amazingly well. I wanted to personally thank everyone at ARI for your quality construction and craftsmanship. My ARI protected me and saved my life!
March 2016 - We've had the new truck a month now and are happier with it every day.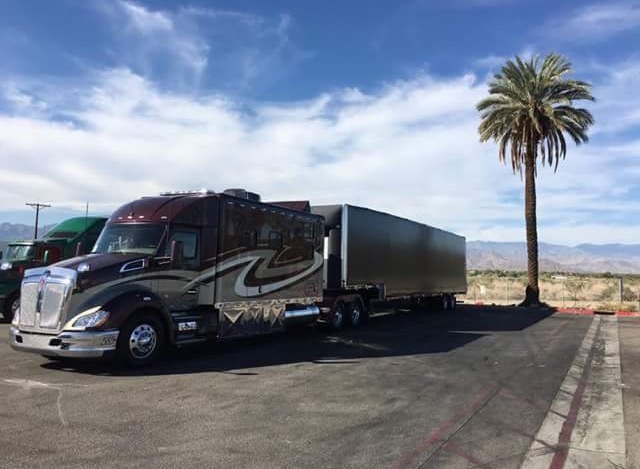 Everything about it turned out exactly as we planned. It was and is an incredible experience!
Thank you to everyone at ARI!
Tim & Ziggy Oja
---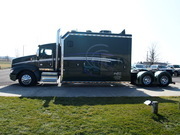 December 2013 - We LOVE our ARI Sleeper! They were able to take our vision and turn it into reality. It's truly life changing. One day you're packing your bag to go take a shower inside a truck stop where there's no telling how long you'll have to wait in line...and once you finally get inside the bathroom..the shower head is all clogged up spraying every different direction except on you, the water pressure stinks, the water flashing from hot to cold, and carrying multiple toothbrushes just incase yours falls on the toxic floor...But once you get your sleeper with YOUR OWN shower, toilet, sink, and kitchen...those days are over. Or the days of going to a delivery and then having to drive to a truck stop and crossing your fingers you'll find a spot because you have no way of using the bathroom and no food...gone. I hope my husband and I are fortunate enough to own an ARI sleeper for the rest of our trucking life because I couldn't imagine going back to the way it was before. Buying our truck is the best decision we've ever made! And the customer service doesn't stop once they get your money and you drive off...ARI has THE BEST Service Department...period. I think they are the only shop in America I can say we look forward to going to..not only because they do excellent work, but also getting a chance to catch up with the people who work there that have gone from a business relationship..to a friendship. ARI is the total package...what more could you ask for?
Darrell & Judy Lilly
---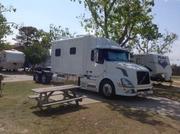 April 2013 - Doing double duty! Kicking back in an RV park in Corpus Christi while my trailer is down in Mexico for a couple of weeks at an air show. Margaritas & the beach! This sleeper is everything a guy could ask for. I know it's what everyone says, but I wish I'd bought it years ago.
Steve Wright
---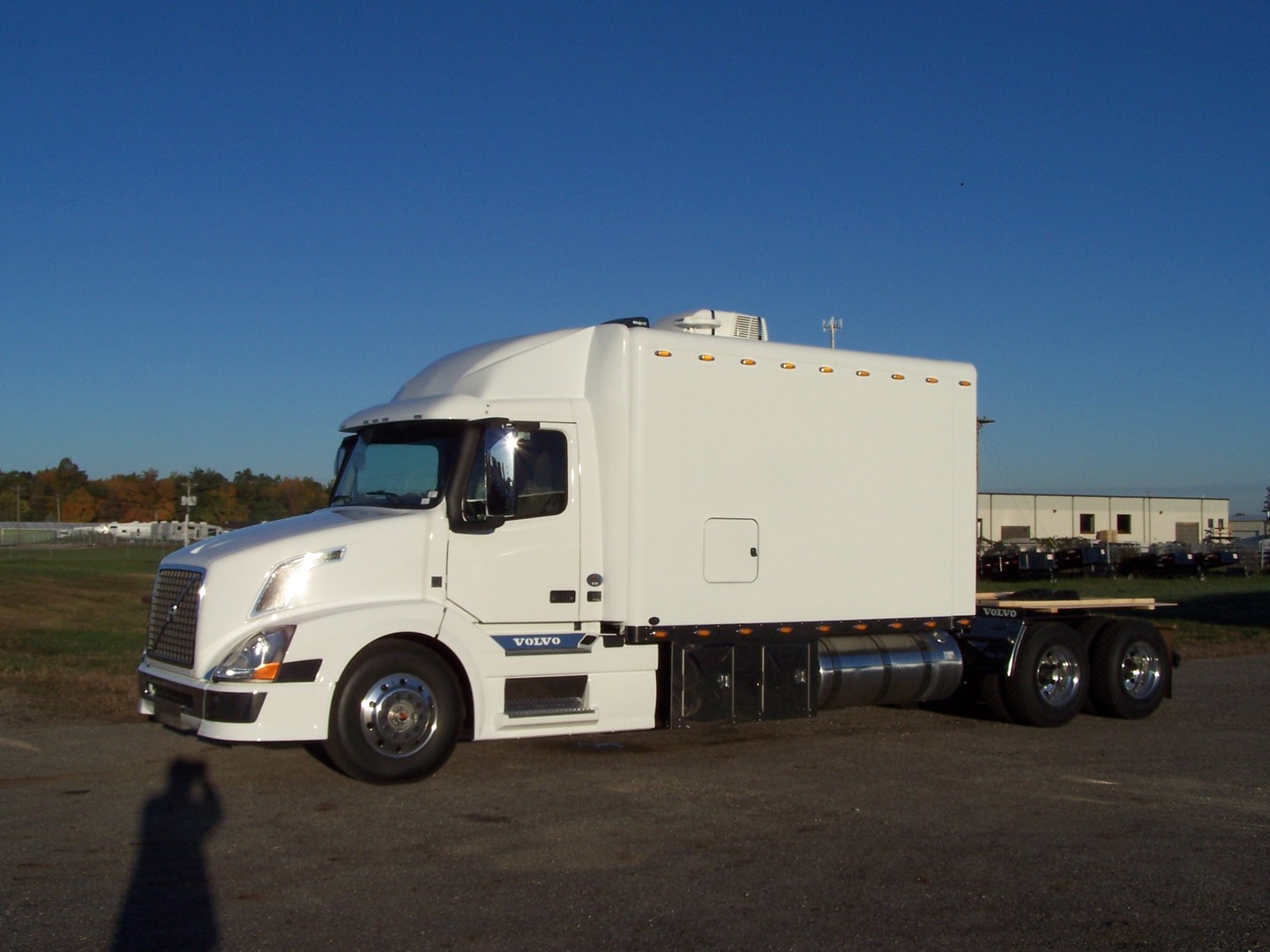 October 2012 - Just wanted to drop you a note on how were enjoying our new sleeper. The window curtains for the cab are fabulous! You need to offer that as an option. We can't believe how well insulated this sleeper is. We don't need heat even when it is near freezing. We still have a lot to learn about everything in here, but as we learn, we are amazed at how well thought out everything is. Thank you, we'll keep in touch.
Gladwin and Wendy Isaac
---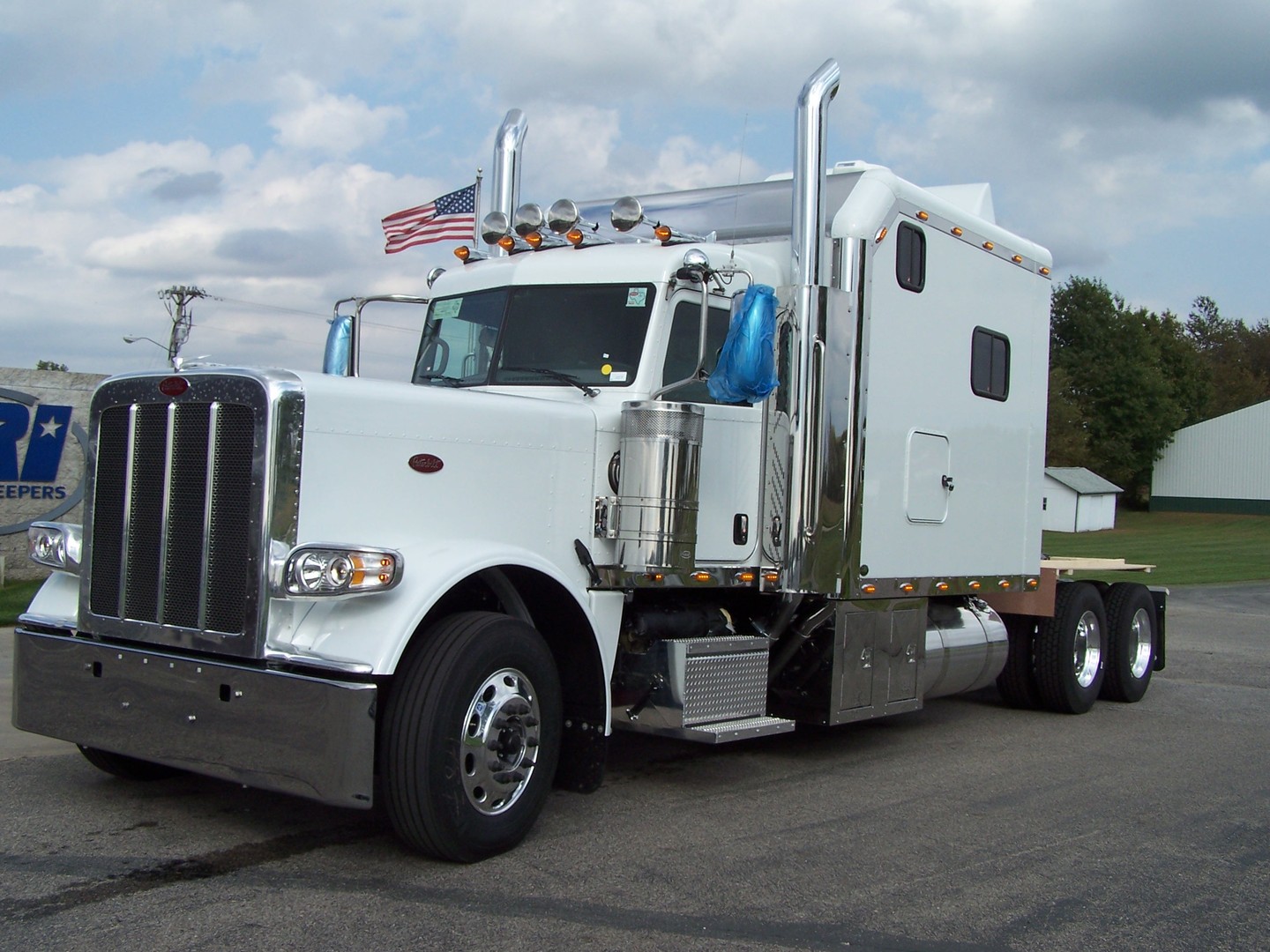 October 2012 - I wanted to say Thank You to everyone at ARI for all the hospitality when I flew in to pickup the new truck. I never knew quite how well Built these sleepers were until I had a little time to ride in one, Amazing! Soon as I get the truck finished at Peterbilt I'll get a picture in front of the dealership and e-mail it to you. Again, thanks so much for such a Quality product that should last a long time!
Al Crouch
---
May 2012 - I love this truck and how it has changed my life...Thanks....Don
Don Luckett
---

November 2011 - The best after sale customer service I have EVER experienced! If anyone is on the fence about deciding whether this is the company to do business with, my suggestion is take the plunge if a big sleeper is compatible with your hauling requirements you couldn't ask for a better company to make it possible. (owner of a 132" 2005 model RDRS)
Matt Harlow
---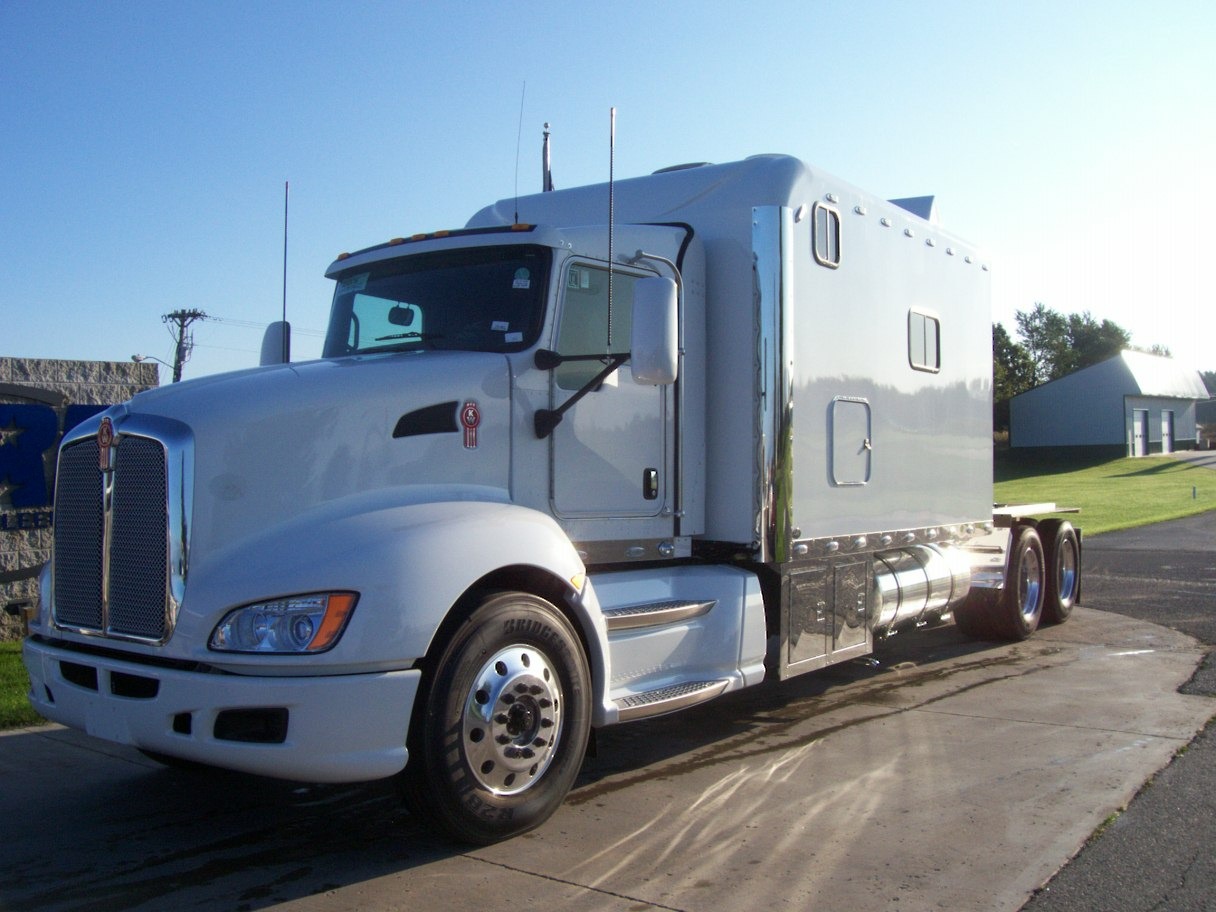 July 2011 - Just want to drop you and everyone at ARI a big "Thank You"! As you may already know, August 23rd is my one year anniversary in this truck. (Wow! how time flies) I thoroughly enjoy it and am so appreciative of all of you, especially Kelley for taking all of my "What do I do now?" calls! Thank you all!
Irina Carrol
---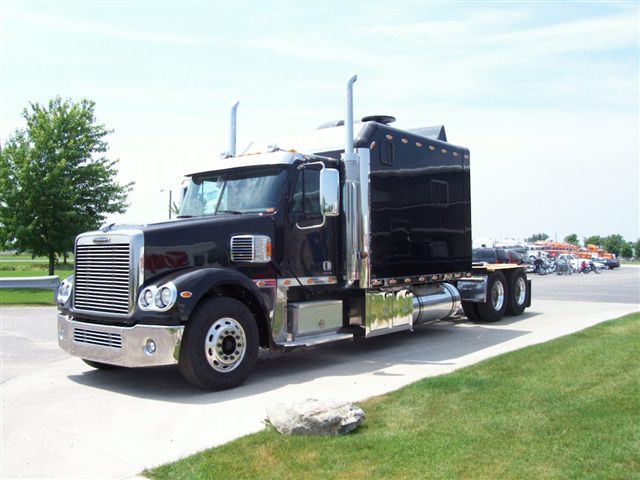 March 2011 - In January, we passed the two year mark of owning our sleeper. I wanted to send you guys an email to let you know where we're at and how we feel about it at this point. First, I must say that our experience with ARI has been outstanding. Jen and Kelly are always available to us, for questions or concerns, be it through email or over the phone. They have never given the impression that they're too busy to deal with us (even though we know sometimes they are) and have always listened to us and made us feel important. Mel and all of the guys in the shop are top notch and can fabricate anything on a whim. I asked them to install custom wiring on my trailer, to re-route the generator exhaust to the back of the tractor, to make custom stainless steel brackets for the airlines on the sleeper and to put in a plumbing system so we can use the truck at RV parks; all of these requests were honored and everything went great! My ARI sleeper has stood the test of harsh weather, ranging from 120 degree heat in the Arizona desert to 30 degree below cold in northern Michigan, keeping us comfortable in both places. And, the truck has increased in resale value as opposed to its non-ARI-sleeper-based cousins. In our old truck (the one without the ARI sleeper), our team operation enjoyed frequent meals at nice restaurants, frequent stays at upscale hotel chains, and while waiting in docks, a continuously running truck engine to keep us comfortable while waiting to be loaded or unloaded. Two years later, we still do all of that, but our costs have been cut by more than a half. We no longer need to stay at upscale hotels as often, because the sleeper is just THAT NICE. We don't eat out as often because the ARI sleeper is set up so that we can make meals in the truck kitchen that far surpass restaurant meals, not to mention being less expensive and more delicious. When we are waiting at a dock or in a customer's yard, our engine is instantly shut off and the generator, which has almost 8,000 hours on it after two years (it's practically bulletproof), runs our kitchen, s The sleeper is built to superior standards and has performed day in and day out without a hitch. We have never lost a day of work due to the ARI sleeper or any of its systems failing. The generator, which runs everything in the truck, is easy to service yourself if you don't want to pay someone to do it for you; I have been able to change the oil filter, air filter, and fuel filter in less than 10 minutes once every couple of weeks. Some of our amenities we enjoy in our sleeper are our in-motion satellite TV, which tracks the satellite as we're driving down the road; our wi-fi router, so we are always connected to the internet; a digital video-recording system with cameras that allow us to see all four sides of the truck-this comes in handy when hauling oversized loads, when the truck is parked for long periods of time when we're away, or when an incident occurs in the general vicinity of the truck. A common concern I hear from interested drivers is that you can't make it into tight places because of the wheelbase. This is completely false. We have been to NYC and even downtown San Francisco with this truck, pulling a 48-foot spread-axle trailer that has a rear dump axle and have had no problems, Our truck has a tighter turning radius than our old truck, even with the added 100 inches wheelbase. The other concern I hear is that you can't haul the same load weight as a standard truck and 48-foot flatbed combination. We went from a steel and aluminum combination trailer with our old truck to an aluminum trailer with our new truck and ARI sleeper. We are using all Super Single wheels (which have only lightened us up about 365 pounds, over having previously had all aluminum duals), which are saving us between .5 to .8 mpg and have actually increased the size of our payload from 45,000 to 46,000 pounds. We rarely haul more than 40,000 anyway, but it is nice to be able to get out of difficult freight areas because the payload is not restricted as most assume it would be. The other concern that people have is that they'll get worse fuel mileage because of the large sleeper. I have not seen this either. My Coronado is getting mid 6's to mid 7's which is very close to, if not exactly like, the Freightliner FLD I had before, which had a 48' sleeper. Today's trucks are suffering in fuel economy due to regulations restricting exhaust gasses, not because of the addition of large sleepers; and from what I understand, the fuel economy is only going to get better as the engine manufacturers adapt to cleaner policies that are being put in place. I also know people with Freightliner Cascadias that have ARI sleepers larger than ours, who are getting mid 7's to mid 8's on their fuel mileage, so the aerodynamics of the truck's cab are more of a factor that the addition of the sleeper. These same people could add numerous new aftermarket products which save fuel mileage, potentially enabling them to reach mid 9's with their sleeper. Our business has succeeded in these tough times due to the fact that the sleeper saves us so much money. After driving as a team over the road across all 48 states for 5 years now (the last two being in the ARI sleeper) we were used to delivering a load after driving 72 straight hours then taking a couple of days off in a hotel, renting a car, and eating out before a backhaul to the house. Now, we are relaxed, relieved of stress, showered, well fed, and entertained while on the road under a 72 hour straight driving assignment without the hotel, restaurant and rental car expenses or emergency bathroom breaks. Don't get me wrong, we still eat out, rent cars, and stay in hotels, but with this sleeper, it's not necessary, it's done out of choice. We have everything that one needs while away from home and I can tell you from my personal experience, that there is nothing like taking a relaxing shower after spending three hours chaining, strapping, and tarping a flatbed load. After that, I can eat a nice meal and watch my favorite TV show while my partner drives. This is how all teams should operate. I can't imagine going back to the standard cookie cutter large trucking company template 48, 60, 70 or 82 inch sleeper. I wouldn't like it as a team, we would lose money by switching back to a factory sleeper that barely meets any of our needs. I honestly feel that if all teams had an ARI sleeper, they would be better rested, less stressed, and safer than they already are on our highways. It really has been a game changer and we are still thrilled to be very proud owners. Thank you, ARI! You have changed our life on the road for the better!
Ed Godfrey & Salena Lettera
---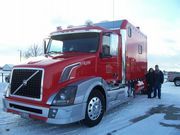 January 2011 - My wife and I would like to express at this time the graditude we both have for everyone at ARI. Everyone there will do anything in their power to make things better for you. You can always be sure you will be treated with the respect you deserve. From both of us, thank you everyone at ARI.
Regis & Linda Wackley
---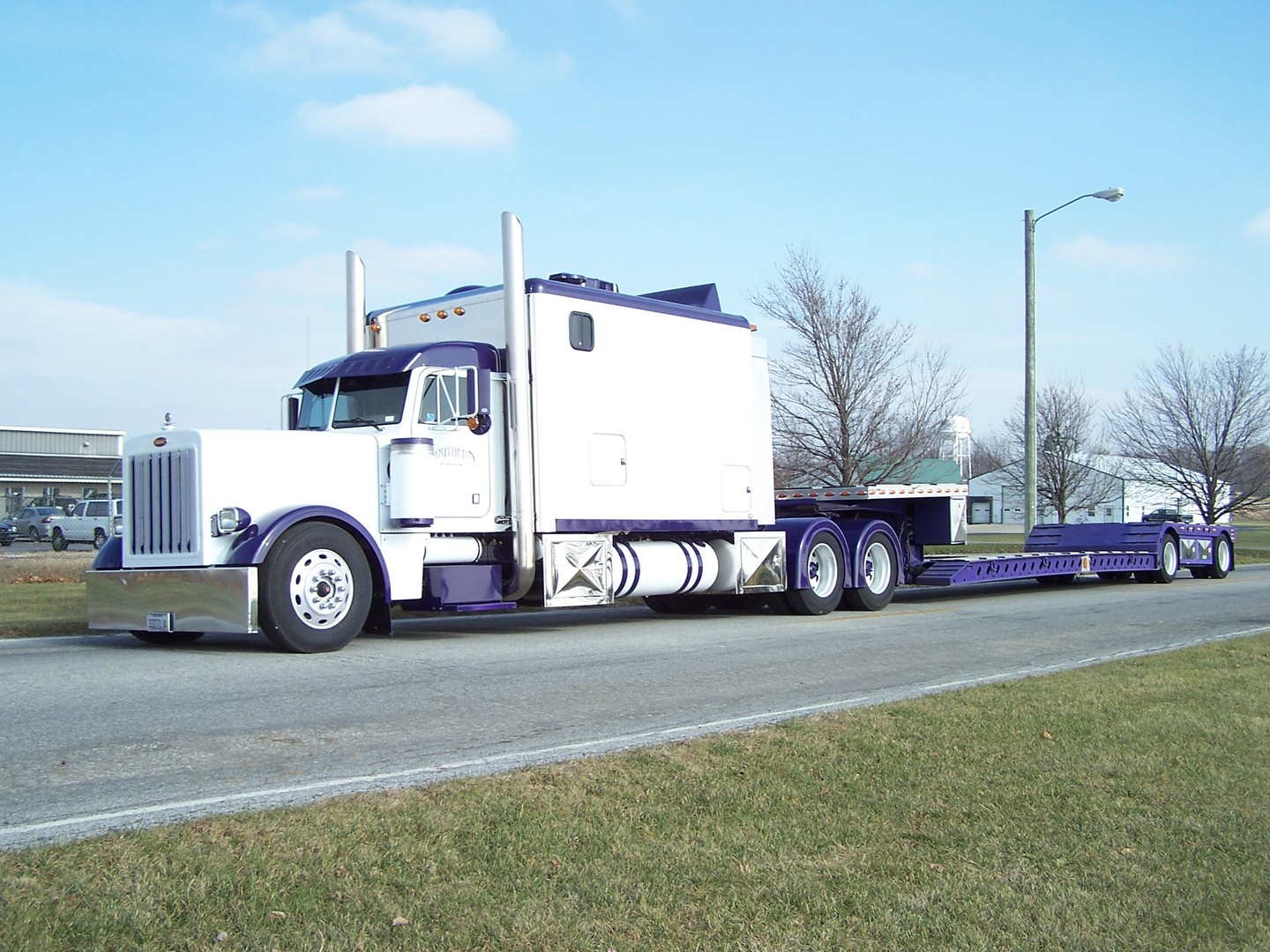 December 2010 - Everything has been going well with the sleeper and Robert says it's so much more comfortable than the old one. For a while almost everyday he would tell me about a new feature that he discovered that he didn't know was there. For instance, the porta-potti has wheels and a handle that extends to pull it rather than lug it to empty it. That may seem like a small thing but after years of lugging that cumbersome cassette we used to have, this my friend....comes under the heading of "modern technology". haha
Robert & Roseanne Elliot
---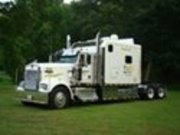 July 2010 - We love our ARI Sleeper...plan to build another in the future...bigger!!!
John & Connie Lamanteer
---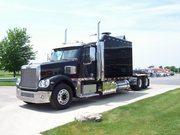 January 2010 - Just finished our 1st year living in our ARI Custom Sleeper. We saved $18,000 in fuel costs, $12,000 in food costs, $14,000 in hotel costs and we expect to save at least $5,000 on our tax bill!
Ed Godfrey
---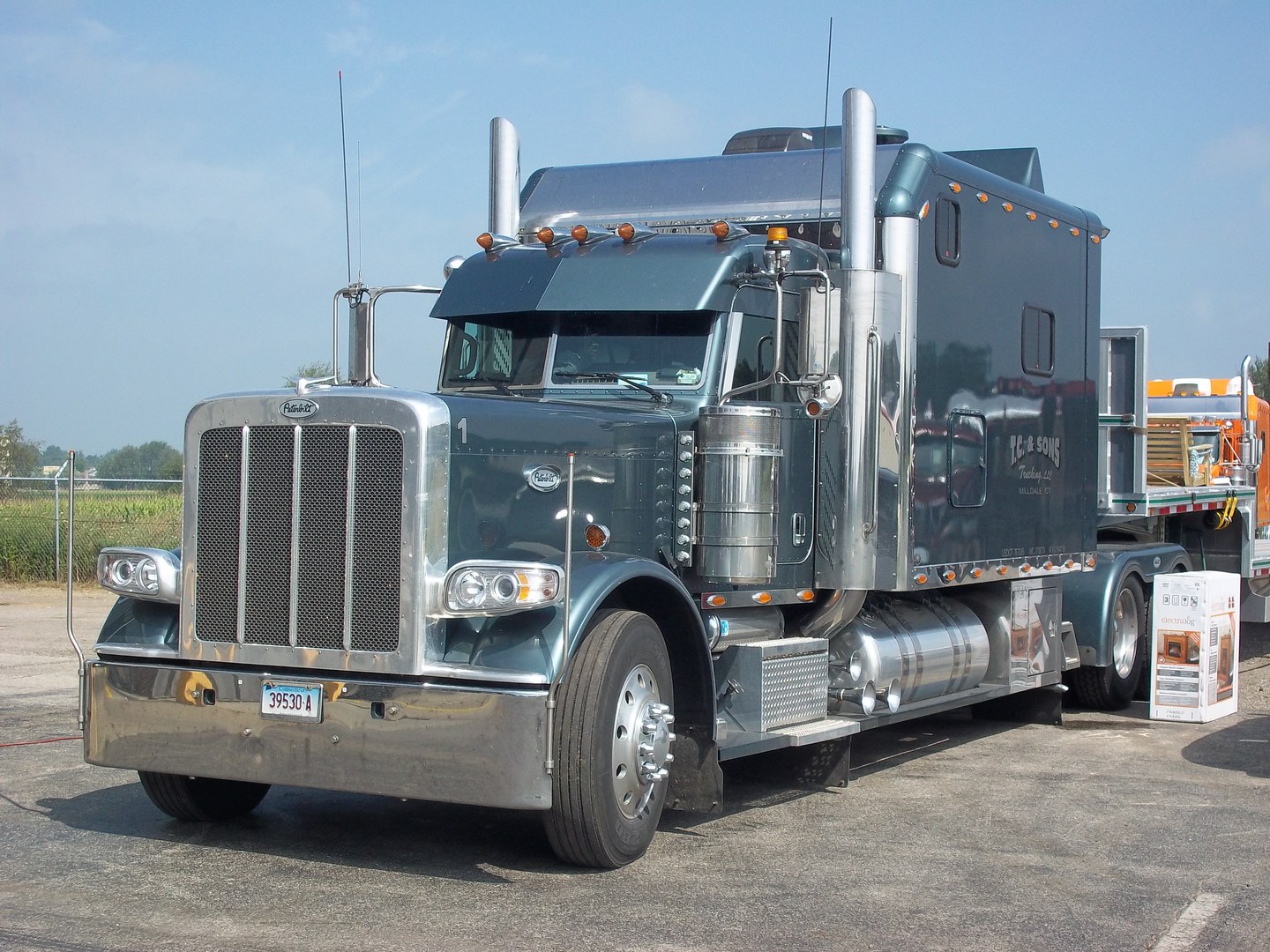 November 2009 - We can't thank everyone enough for all the help and service we received in building our new sleeper. The quality and workmanship in your sleepers is above and beyond. We have had comments on the quality of the finished product. Also I want to comment on the staff, each and everyone we dealt with was pleasent and professional. Thank you so much for making this a wonderful experience on our second sleeper.
Tom & Deb Charbonneau, TC & Sons Trucking
---

June 2009 - Thanks for your help customizing my sleeper. It is great! The big fridge is especially nice. I like the table for many reasons, but still have not figured out how to secure the jigsaw puzzles, particularly at night. Please thank the crew for me.
Bill Harrison
---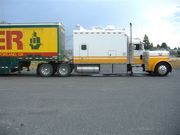 November 2008 - I just felt I needed to take the time to write this little Thank you to you and your staff. Roger and I have owned our 150"custom built sleeper for 6 years and it still looks and performs as good as it has from the first day that we picked it up from ARI. We work for United Van Lines and spend at least 9 month of the year in our Truck and it has not only saved us money and hassle but has eased our burdens of so many other things. The Craftsmanship of ARI is beyond anything that we could imagine. We haven't had any maintenance on the sleeper in 6 years and even have all the original appliances down to the coffeepot. They can't be beat! Thank you ARI...Job well done!
Roger and Wally Pence
---

I wanted to let you guys know how delighted I am about my Legacy Sleeper. With out discounting all of the cosmetic and creature comforts your sleeper affords me it also has another redeeming quality. That quality would be the health benefits of making exercise and eating healthier achievable by way of practicality. Most of us out here on the road often think about being healthier but are bound to eating and getting clean in the truck stops. We have perhaps one of the most unhealthy jobs on the planet. Since I have had my sleeper my cholesterol has dropped from 220 down to 198 and my weight has dropped from 240 down to 205. I attribute this directly to be able to shower at will after a work out on my bike and being able to eat good food and save money while doing so. I would consider this aspect of your product to be worthy of mention.
Paul Wilkinson - United Van Lines
---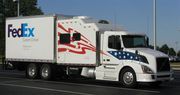 After using our ARI sleeper for over a year, we continue to be impressed with ARI's product quality and service. We shopped around. ARI got our business because they made it easy to think through all the options and spec the sleeper we wanted. The price was right too. This sleeper was built to last. We are confident it will serve us well for ten years or more.
Phil & Diane Madsen
---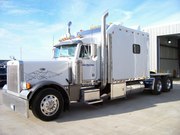 "I could never think of going back to a regular truck now."
Randy Davis
---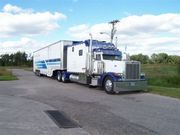 "The time you save by having your own shower is tremendous. You can get more sleep and extra miles comfortably."
Dale & Kristy Martin
---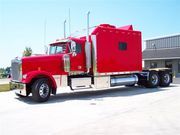 "We save $1200 a month just in food by using our sleeper."
Ed Kupper
---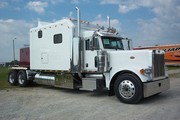 "I tell everyone I meet to buy an ARI Sleeper. They are the quietest going down the road and they have the best service department!"
Dave Weston
---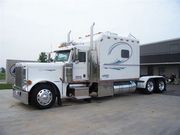 To ARI's Service Department: We really appreciate all the fine work you did on our warranty issues and the added items that we had done on our sleeper. It is nice to know that after you purchase one, you still strive to make sure your customer's are happy. Your Service Department is a top-notch operation.
Sincerely, Jim & Judy Smith
---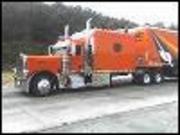 "The sleeper is great, I have had no problems with it. I am looking forward to doing business with ARI again. I will defiantly tell my friends about ARI."
John Ogle
---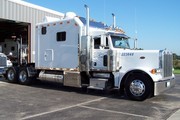 I wanted to take a minute to express how happy we are with our ARI sleeper. My wife and I bought our truck from Trans-Advantage in February of 2006. After much research and advice from others, we talked to a lot of people who had after market bunks of all makes, and I think the most satisfied people were the ones with your product. First let me say that the quality of your bunk is outstanding. The workmanship and attention to detail is far superior to your competitors. Many of the standard features on your bunk are things other guys only wish they had in theirs. Courtesy lights, brass fittings, all insulated pipes, and cedar-lined wardrobe, when mentioned, have raised many eyebrows. Great layout and design! Second, but equally important to me, is your commitment and service to your after-sold bunk. Whenever I call with questions or need help with something, your employees have been quick and eager to help. I can not say enough about Kelly, he is a real God send. He knows that bunk inside and out. I have called with questions in regards to how something works, or what I needed to do in certain situations, and right off the top of his head he would have an answer for me. He is a great representative of your company and gets our praise. He once walked me through a problem that extended after hours and was still happy to help. That is something that is hard to find these days. Most people, after 4:55PM, it's time to go home and they let you know it. But not Kelly, he stayed with me until my problem was resolved. In closing, let me say "Kudos" to ARI products and employees. The quality of both is what makes you guys number one! Sincerely, Jeff Fillpot
Jeff Fillpot
---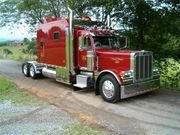 "Having the ARI sleeper really has improved our quality of life on the road. We make more money because we can stay out on the road longer. It is our home on the road."
Keith and Donna Odom
---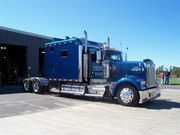 He figures he saves about $600 per month on food. Saves a ton not staying in motels. Leased to Landstar INWAY 03 KW W900 with 120" ARI
Randy Nelson and Linda Denmark
---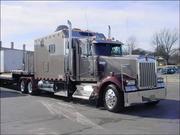 We save between $800 and $1200 per month on food alone. We can not walk out of a truck stop with out spending $30 for the two of us to eat. I saved over $3,000 last year in fuel costs because of my generator and not needing to idle the truck.
John & Carla Berry
---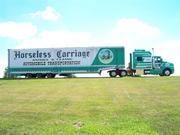 Saving time and hassle with having a shower in the sleeper is the best.
Dave Berish
---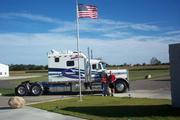 "With not eating in the truck stops we save at least $20 per day on food."
Randy Kramer
---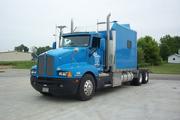 "My wife and I were out west a month ago and ran into a nasty ice storm. So we pulled off into a truck stop, turned off the truck and fired up the generator. We had our showers and dinner and waited the storm out. After a couple hours the ice caused power outages everywhere, including the truck stop. But that did not bother us, we were self contained with our ARI sleeper. Convenience is the biggest thing to me. Convenience is saved money. We save a lot of money every month on coffee alone. Only regret is that we should have done it sooner."
Dave & Pat Hirsch
---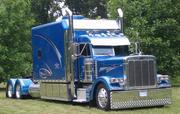 April 2005 - We just wanted to say thanks for all your support for showing the sleeper at the shows. You make the best sleeper on the market and you should be proud of it! Thanks again!
Donnie & Susan Pardue
---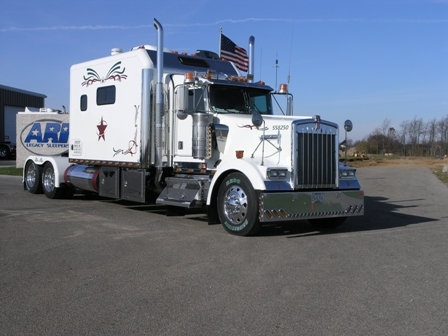 Still loving our beautiful sleeper.
Brady & Lisa Perry
---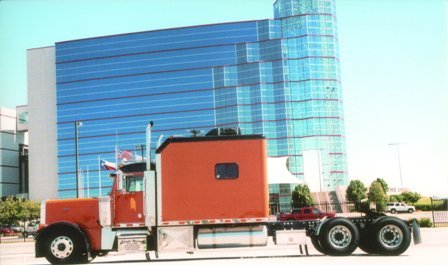 This is about the "Home on the Road" article that was written in the April 2004 issue of Big Rig Owner Magazine. I just wanted to let you know that there is another Sleeper House in Shipshewana, Indiana. It is called ARI. This is where I purchased my Sleeper. For the money it is the BEST ONE IN TOWN. I was just wondering why you didn't mention them in this article???? Richard Stewart wrote the article he might want to give ARI a chance to show off what they have. Their phone number is 260-768-4704. They are #1 in my book.
Walt Sowden
---

We would like to thank each and every one of you for building us such a wonderful "New Home"! We absolutely love it and it sure makes life on the road easier to deal with. Believe us everyone we come into contact with will know about ARI and the great service you provide! Thanks again for everything.
Pat and Tony Nee
---

I would just like to thank you for making a dream come true. We have talked about having a truck like this, but never imagined that it would be so great. The personalities of everyone were great. It seemed like you went out of your way to make this a great experience. We have had so many compliments on our sleeper. It is almost like I'm a tour guide. The quality is amazing! We definitely will recommend your company. Thanks for everything. We will send an 8x10 picture of our truck soon. We also entered in a truck show and won two trophies. "Best Interior" and "Best of Show"! Thanks for the great job you did.
Tom and Deb Charbonneau
---

March 25, 2005 - We would just like to thank the whole team at ARI for the great care and kindness you have given us. The folks at ARI are pioneers and innovators, creating state of the art sleepers that leave your competitors in the dust. Keep up the great work and we look forward to purchasing our next sleeper made by the great folks at ARI.
George, Amy & Baxter Shields